Arts and Culture Center Plaques
Recognize the importance of arts and culture in your community with bronze plaques. We create custom plaques for cultural centers. Preserve your City's history for future generations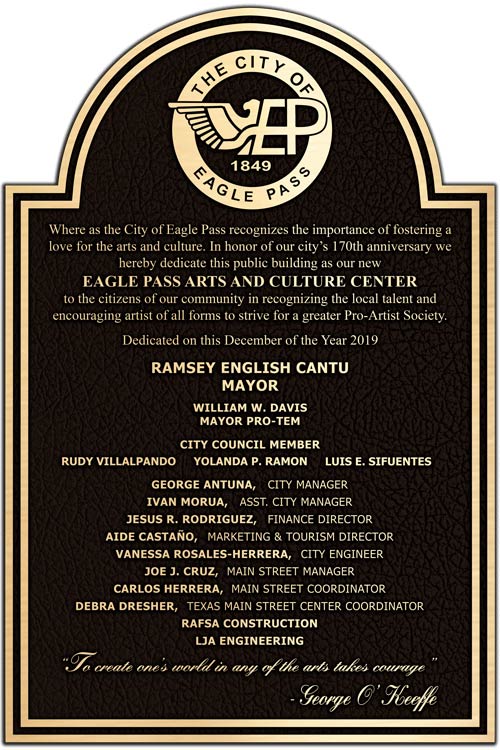 Include historic photos on plaques related to historical events. Use your city logo on your building dedication plaque. Or use a photo of a person you want to memorialize. These are just a few of the options we can offer your cultural center.
Wording used for this Arts and Culture Center bronze plaque
Were as the City of ____ recognizes the importance of fostering a love for the arts and culture. In honor of our city's ___th anniversary we hereby dedicate this public building as our new ___ ARTS AND CULTURE CENTER to the citizens of our community in recognizing the local talent and encouraging artist of all forms to strive for a greater Pro-Artist Society.
Dedicated on this ____ of the Year ____
Quick Quote
How much does a Bronze Plaque Cost?
---
Planning a project? Fill out this short online form for instant access to plaque pricing and our getting started guide.
---

Production Times

---
Standard Production | (3) Three Weeks
---
Rush Production | (7) Seven Days
---
*Production days are Monday - Friday
---
Popular Courtroom Plaque Designs
Please select a text plaque design from below to personalize your plaque.
Recent Government Projects
We had the opportunity to produce two bronze dedication plaques that were used in a plant dedication ceremony that the President of the United States attended. This was a last minute dedication ceremony and the client needed the plaques in less that 7 days. We delivered the two plaques on time a day ahead of schedule.
President Trump Tour of Pratt Industries Plant Opening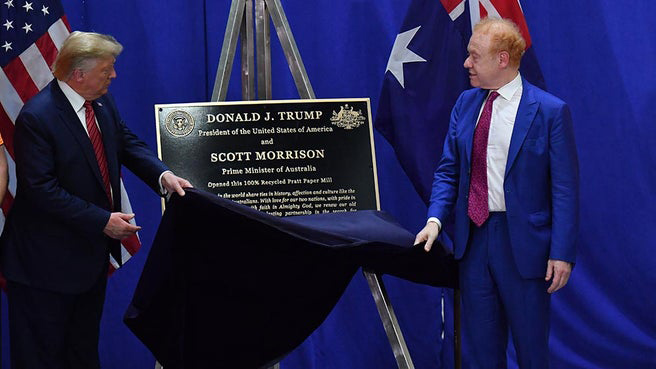 ---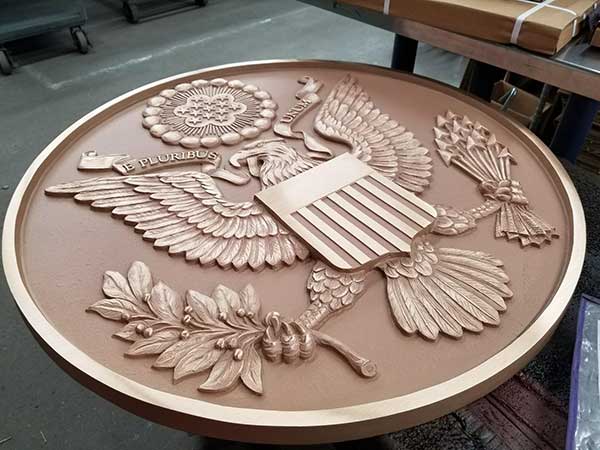 Courtroom Bronze Plaques
Cast bronze bas relief plaques allow you to have much more relief than engraved bronze plaques. An artist creates a clay mold that is then cast into solid bronze. These plaques can be as thick as 1.5" depending on the requirement. The production time is six weeks.
It was a great honor to work with the United States District Court for the Southern District of Alabama. We created seven of these 34" diameter cast bronze bas relief plaques for a new courtroom.
K Bronze Plaques and Metal Letters
410 N. Vermilion
P.O. Box 802
Danville, IL 61834

A Division of the Get Plaques, LLC